Oxfordshire job clubs give hope to unemployed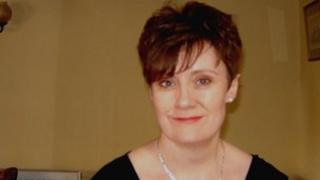 When Diane Cogan took redundancy from her job as publishing director in 2009 she lacked the confidence she needed to start her own business.
But with the help of one of the country's first council-led job clubs, she is now in the third year of running her own publishing services company.
She is one of thousands of people who have reaped the benefits of the clubs in north Oxfordshire.
Cherwell District Council opened Banbury job club in February 2009, saying it was the first of its kind in the country. A second club opened in Bicester a few months later.
Now, after helping more than 2,000 job seekers, Cherwell has opened its third club, in Kidlington.
The council provides venues for the scheme, co-ordinates the training providers and employers that take part and arranges job fairs to put the job seekers in touch with employers.
Participants can take advantage of training in CV writing and interview preparation. Others are given advice on how to go self-employed.
Ms Cogan, 53, who had been working in the scientific publishing industry for 28 years, went to the job club with two friends.
She said: "We didn't have very high expectations but we thought we would give it a go."
After talking to a South East England Development Agency (SEEDA) representative, Ms Cogan arranged further meetings with an Oxfordshire Business Enterprise adviser and, seven months later, went self-employed.
She said: "I was thinking about starting my own business but I wasn't sure how to go about it - it's a confidence thing.
"The job club was the catalyst that helped me do it. In terms of the quality of my life, it's hugely improved."
'Tagged along'
Another success story is that of Alan Collins, a former automotive factory manager from Banbury.
Mr Collins, 48, "tagged along" with friends to the job club while he was between contracts.
Now he works as a lecturer at Abingdon and Witney College.
He said: "I always enjoyed giving training sessions and had wondered about teaching but I thought you needed a degree.
"At the job club there was a stall for Oxford and Cherwell Valley College and they told me you didn't need a degree to teach in further education."
Taking advice given to him at the job club, Mr Collins went on to complete a short course and subsequently received two job offers.
He said: "If I hadn't gone to that job club, I wouldn't have had that conversation... I wouldn't have got on to the course and I wouldn't have had this career.
'Mixing the skills'
"The automotive industry can be quite stressful and people have told me that I seem a lot happier."
Cherwell's councillor for apprenticeships and youth employment Melanie Magee said: "We know it's a tough economic time at the moment for job seekers.
"I would certainly say that north Oxfordshire is in a better position than other parts of the county.
"What we are finding as a challenge is mixing the skills of the jobseeker with the vacancies that are available and that's where the job clubs are really useful in matching the two."
According to the Office for National Statistics, unemployment in Cherwell is well below the UK average.
The UK unemployment rate was 8.4% in the three months to December compared with 1.8% in Banbury.