Oxford professor Steven Rawlings death: No further action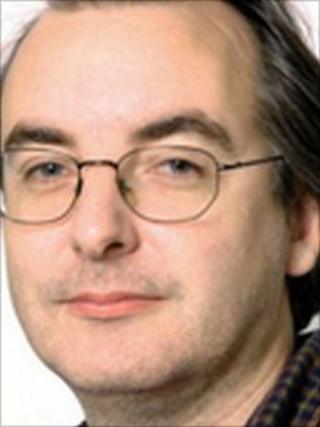 No further action will be taken over the death of an Oxford professor.
Steven Rawlings, 50, was found dead at a bungalow in Southmoor belonging to fellow university professor Dr Devinder Sivia.
Dr Sivia, 49, was arrested on suspicion of murder and bailed following the death on 12 January.
Following police inquiries, the Crown Prosecution Service has decided there is insufficient evidence and he will not face any charges.
Prof Rawlings's wife, Linda, said in a statement: "I am satisfied with the decision made by the Crown Prosecution Service that there will be no criminal charges brought."
Bajit Ubhey, chief crown prosecutor for Thames and Chiltern Crown Prosecution Service, said: "Prof Rawlings died at the Oxfordshire home of a friend.
Close friends
"A post-mortem examination was conducted, but was inconclusive and further tests were required.
"Devinderjit Sivia was arrested, interviewed and bailed pending further inquiries.
"Having received the file from police and considering all the evidence, I have decided he will not face any charges in relation to the death of Steven Rawlings."
The two academics had been friends for 30 years and had published a book together in 1999, called Foundations of Science Mathematics.
Prof Rawlings, who had a pivotal role in the redevelopment of Goonhilly Satellite Earth Station in Cornwall, was said to be a well-respected and well-liked academic.
At the time of his death, Mrs Rawlings rallied to support Dr Sivia. In a statement issued through police, she said: "I do not believe Steve's death is murder and I do not believe Devinder should be tarnished in this way."
'Profoundly saddened'
Describing her husband as a "well-loved, caring, intelligent, sensitive man", she added: "Steve and Devinder were best friends since college and I believe this is a tragic accident."
Following his arrest, Dr Sivia's family said: "They were two like-minded individuals, whose friendship was exemplary. Whenever the need arose, they were there for each other."
At the time of his death, vice-chancellor of Oxford University, Prof Andrew Hamilton, said the entire university community had been "profoundly saddened and shocked" by his "tragic and untimely death".
Dr Sivia, of St John's College, has taught maths for natural sciences to chemistry and physics undergraduates for a number of years.
Det Supt Rob Mason from Thames Valley Police's Major Crime Unit said: "We fully support and respect the decision made by the CPS to take no further action.
"The circumstances of Prof Rawlings' death will now be fully examined at a future coroner's court hearing.
"Our thoughts remain with the family and friends of Prof Rawlings at this time."