Epilepsy woman Jane Swarbrick's family in triathlon challenge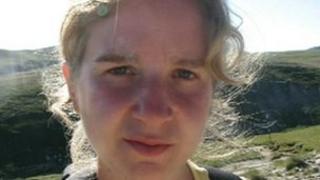 The family of a woman from Oxford who died after suffering an epileptic seizure is aiming to raise £20,000 in her memory for an epilepsy charity.
Jane Swarbrick, from Witney died at the age of 24 from sudden unexpected death in epilepsy (Sudep).
Since then her family has been raising funds for research into the condition.
A team of 30 of Ms Swarbrick's friends and family will take part in the Blenheim Triathlon in June to raise funds for the Epilepsy Society.
Wearing Irish green t-shirts to reflect Jane's latter days both living and working in Dublin, friends and family will begin their training for the triathlon in Cutteslowe Park later, the anniversary of her death.
'One positive thing'
Her parents and friends will also release 24 balloons, containing personal messages to Jane, one for each year of her life in the park where she spent a great deal of time as a child.
Jane's father Andy launched the campaign to raise awareness of Sudep.
Rare and unpredictable, certain factors increase the risk of Sudep including changes in medication or a sudden withdrawal.
"For one year, Jane was epilepsy free so we thought perhaps she's becoming seizure free, but then in the last year of her life she had three seizures," he said.
Diagnosed with epilepsy as a child, she died after suffering a seizure in the shower at her home in Dublin where she had lived for over a year.
"There's no question she still might have died at any time," said Mr Swarbrick.
"The one positive thing is that someone out there is still alive who otherwise might have been dead - and that a family will live happily knowing about Sudep."