Falklands War Islas Malvinas plaque fails to sell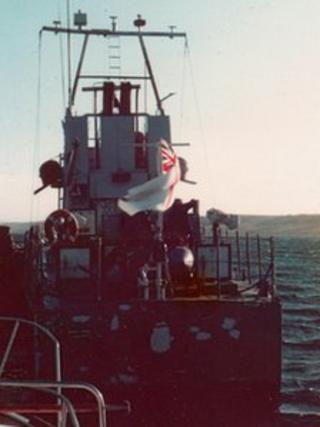 A plaque from an Argentinian navy boat captured during the Falklands War has failed to sell at an Oxford auction.
The name boards from the Islas Malvinas were removed after islanders complained that its name - also the Argentinian name for the islands - was offensive.
One was retrieved by Royal Navy mechanic Don Veitch and stowed under his bunk on his return trip to England.
A Bonhams spokesman said he was "very surprised" there were no buyers at the sale of antique military items.
An identical oak board, taken from the other side of the Argentinian Z-28 Naval patrol craft, was previously auctioned for £4,200.
The boat was renamed HMS Tiger Bay. It was stationed in Portsmouth Harbour before being sold to a private owner in June 1986.