Motorist killed in Oxfordshire car collision named as Stephen James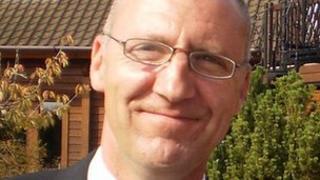 A 47-year-old motorist who died of his injuries after a car crash in Oxfordshire has been named by police.
Stephen James was driving a Vauxhall Vectra when it was in collision with a silver Skoda on the A40 at Barnard Gate, near Witney, on Sunday evening
The father-of-three from Brize Norton later died of his injuries.
In a statement, his family said: "Stephen was such as big part of our lives, not a day will go by that we won't think about him".
Police are appealing for witnesses to help with their investigation.