Oxfordshire Conservatives elect Ian Hudspeth new leader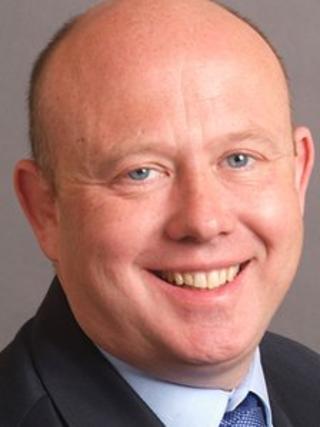 Conservative councillors at Oxfordshire County Council have voted in a new party leader.
Ian Hudspeth will succeed current leader Keith Mitchell who is to stand down after more than a decade in May.
The party's leadership was decided by 52 Tory councillors at a private group meeting at County Hall in New Road in Oxford earlier.
Deputy leader David Robertson and former cabinet member Mr Hudspeth were the only contenders.
Former leader Peter Handley decided not to run on Wednesday.
Mr Hudspeth will also replace Mr Mitchell as leader of the county council after all 74 councillors across the political spectrum cast their vote.
He will take the council into the 2013 local elections.
Mr Hudspeth, who represents Woodstock, was a cabinet member for growth and infrastructure until he stood against Mr Mitchell in a surprise leadership election last year.
He was first elected a county councillor in 2005.