Oxfordshire voters await poll results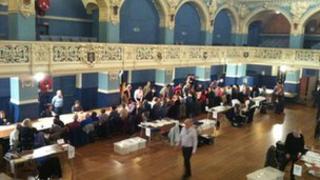 Residents in parts of Oxfordshire are waiting for results of the vote in the 2012 local elections.
Elections took place for seats on Cherwell District Council and West Oxfordshire District Council.
Voting has also taken place for candidates standing for election on Oxford City Council.
The polls closed at 22:00 BST and the results are expected to be announced on Friday after the votes have been counted.