Matthew Arnold School consults on academy status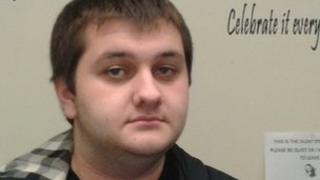 An Oxfordshire school has started a consultation on whether it should change its status to an academy.
Matthew Arnold School in Cumnor is asking the community to comment on the pros and cons of leaving local authority control.
It says it has not made a commitment, or decision, about the change.
Former head boy Jordan Hearne, who is currently completing his A-levels, said the plans could have "devastating consequences".
He believes the status change would remove local accountability.
He added: "We've got a good school, good head teacher, brilliant governors but say, in the future, if you don't like something that the school is doing, you can take that complaint to the local authority and it is their responsibility to do something about it.
"If you don't like the way the local authority has dealt with it you can show that with your vote at the next local election.
"But an academy makes the school directly accountable to the national government."
'Best for our school'
Academies are independent, state-funded schools, which receive their funding directly from central government, rather than through a local authority.
They have more freedom than other state schools over their finances, curriculum, length of terms and school days and do not need to follow national pay and conditions for teachers.
Community members have until 8 July to return a survey sent out by the school or complete it online.
The schools said it had been considering the status change for more than a year.
A spokesman added: "The decision will based on what is best for our school moving into the future over the next five to seven years within the current framework of education."