Famous Five adventure trail opens in Purbeck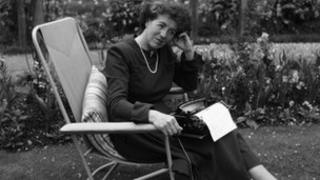 A Famous Five trail through Dorset countryside has opened in tribute to children's author Enid Blyton.
It has been created to mark the 70th anniversary of Five on a Treasure Island being published.
The trail takes a day and covers Poole and the Isle of Purbeck countryside, which inspired the writer's adventure stories and characters.
In keeping with the late author's books, fans follow six clues to solve a mystery.
The trail is set around places that Enid Blyton knew well including Corfe Castle, the Swanage Railway and the Victorian Pier in Swanage.
Blyton, who wrote more than 700 books and died in 1968, was the best-selling English-language author of the 20th Century.
She holidayed in Dorset with her family three times a year for 20 years and went on to buy a farm and The Isle of Purbeck Golf Club, which also featured in her books.