Woodcote Rally vintage steam event not being rescheduled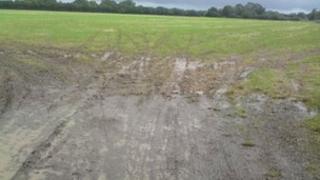 Organisers of a vintage vehicle festival in Oxfordshire postponed due to the weather will not reschedule it.
The Woodcote Rally event, planned for 14-15 July near Wallingford, was cancelled when fields became waterlogged after heavy rain.
Organisers had hoped to re-stage the event in September but have since issued a statement saying there was "insufficient resources available".
It said £10,000 will need to be raised to meet the cost of the cancellation.
The rally, held annually since 1964, regularly attracts 20,000 visitors and last year raised a record £23,500 for local charities and groups.