Oxfordshire County Council to vote on academies plan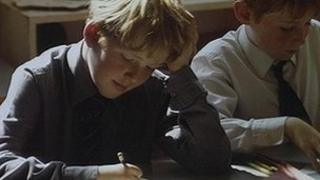 Oxfordshire County Council is to vote on plans to support all schools in the county becoming academies.
Schools converting to academy status would remain state-funded, but be independently run.
The council will vote later on a change it believes would see schools support each other and raise standards.
But opponents argue smaller schools will not be able to cope with added responsibility for services such as human resources and finances.
The council's cabinet is expected to debate the issue at 14:00 BST.
Currently, the government's position is to consider academy applications from any school which makes a compelling case.
Priority is given to those deemed by the education watchdog Ofsted to be "outstanding" or "performing well".
But County Council member for education, Councillor Melinda Tilley, believes the move would put the county at the forefront of the national trend.
"Currently there are 17 academies in the county and another 28 in the process waiting for their applications to be approved.
"We're way behind the mark and neighbouring Buckinghamshire and Swindon already have comfortably more than 80% of their schools as academies, so this is not uncharted territory.
"The council is also pledging to help schools through the process of conversion to academy status and urging smaller schools to work in partnership potentially with joint academy sponsors," she said.
At the start of this month, there were 1,957 academies across England.