Didcot Great Western Park streets named after fallen soldiers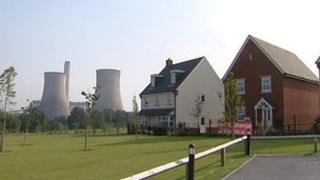 Roads on a new housing estate in Didcot could be named after bomb disposal experts killed on active duty.
The idea to honour seven soldiers who were based at the town's Vauxhall Barracks was put forward by Didcot Town Council.
Lt Col Adam McRae said the soldiers' families were "absolutely enthused" by the idea.
The Great Western Park development will see 3,000 new homes built on the site by 2026.
Lt Col McRae said: "I think it's a great compliment from the people of Didcot.
"It shows that we have a lasting friendship with the town we're based in and the soldiers here are really happy about it.
"What's more important for me is the families of our fallen soldiers who are absolutely enthused by the whole idea and they see it as that lasting memory, the fact that their loved ones will be remembered by people walking down the road each day."
Nick Hards, chairman of the Didcot Town Council planning and development committee, said: "The Army is very much part of Didcot, it's an absolutely key factor in the whole town.
"You want something to remember them by."
So far the roads on the estate have been named after birds and trees.
The soldiers set to be honoured are Staff Sgt Chris Muir, WO2 Gary O'Donnell, Capt Dan Shepherd, Staff Sgt Olaf Schmid, Capt Dan Read, Staff Sgt Brett Linley and Capt Lisa Head.