Ex Salvation Army volunteer jailed for rape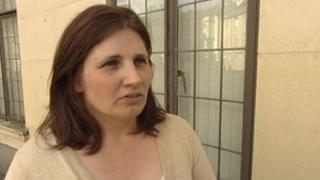 A former Salvation Army volunteer from Oxfordshire has been sentenced to 18 years in prison for raping three girls under the age of 10.
James Ernest Summers, of Lyndene Road, Didcot, who is now 79, raped his first young victims in the 1980s after lifts home from band practice.
In the early 2000s, Summers repeatedly raped a girl who was around eight-years-old, Oxford Crown Court heard.
Summers was found guilty of six counts of rape, and four of indecent assault.
'Uncle Jim'
The court heard how Summers insisted the victims called him "Uncle Jim".
Teresa Haynes, who is one of the 1980s victims and who has waived her anonymity, said of the memories: "They will always be with me, you can't forget them and you can't even live with them.
"It's just a nightmare but today hopefully I've got some sort of closure."
She that "people weren't believed" when they reported Summers at the time.
"Everybody had suspicions, and knew that the children Jim abused were 'Jim's girls'", she said.
"One dad had a stand up argument with him about it, but people didn't believe us."
'Paedophile predator'
Ms Haynes and another of Summer's rape victims came forward after he was being investigated for the rapes in the 2000s and testified against him.
In sentencing, Judge Jane Mowat described Summers as "someone who could properly be described as a paedophile predator".
He had denied 13 charges of rape, one charge of attempted rape and four charges of indecent assault.
A Salvation Army spokesman speaking afterwards said: "We take child protection very seriously.
"As soon as these allegations were brought to our attention, we looked into it immediately, co-operating with the police and removing Mr Summers from all acting positions during the police investigation."
He added the Salvation Army's "prayers and heartfelt sympathies" were with the victims.