Witney dog attack family call for tougher ownership law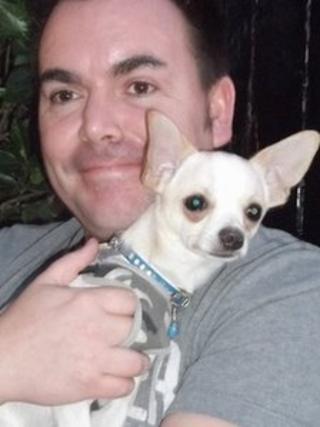 A family from Oxfordshire have called for tougher laws on owning large dogs after their pet Chihuahua was fatally attacked by a bigger animal.
The Church family's pet Chico died when a Staffordshire bull terrier-type dog attacked and punctured his heart on Church Green, Witney, on Monday.
Owner Ashleigh Church, 16, of Witney, tried to separate the dogs but failed.
Thames Valley Police said they and the RSPCA were investigating and that the larger dog's owner had been questioned.
Louisa Church, 33, of Bridge Street, said there should be stricter assessments before owners were allowed to raise large dogs.
"Chico was a big part of our family and my daughter is still very much in shock after the attack.
"She is having flashbacks and I think she'll be deeply affected by this for a long, long time.
'Becoming more common'
"I've owned two Rottweilers previously and I know what it's like to own a big dog. It's down to the owners and how the dogs are trained rather than their breed.
"More stringent checks and tests should be enforced... before an owner is allowed to bring them up."
Professional dog trainer Ryan O'Mara claimed violent attacks were becoming more common.
He said: "There are two clear cases here when it comes to owners of large dogs.
"The first is people who own wilfully aggressive dogs and do little or nothing to prevent them from attacking other people. Those are quite rare.
"The far more common category is the blissfully ignorant who own dangerous dogs and will take them to the park, let their dog run free off the lead and have zero control over it.
"Sadly, the 1991 Dangerous Dogs Act has done nothing that it was meant to do. It hasn't reduced dog attacks on people or indeed attacks on other dogs."