Oxford's closed doors to open for public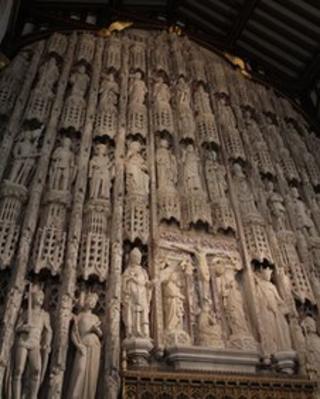 More than 60,000 visitors are expected to take part in the fifth annual Oxford Open Doors festival over the weekend.
Last year almost 200 different venues in the city allowed people to explore areas usually closed to the public.
Activities include watching the Oxford Times being made to tours of the New College cloisters.
Many of the sights, like the wall of All Souls College chapel, are rarely seen because many of the University buildings are closed to the public.
Oxford University is also opening up sites like research units and theatres for behind the scenes tours.
Meanwhile Oxford Brookes University's Department of Mechanical Engineering is showing visitors its motor sport training and research centre.
All the events and venues included in the festival between 8 and 9 September are free but some tours need to be booked in advance.