Oxford City Council to trial solar-powered 'email' bin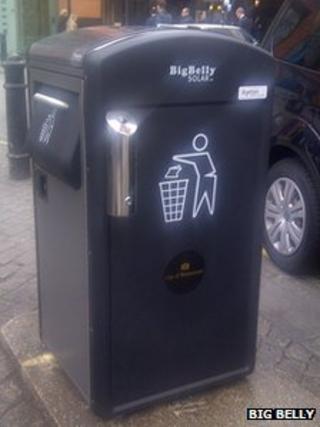 Oxford City Council is to trial a solar-powered bin which emails when it needs emptying.
The "Big Belly" bins have been used in other UK cities and also compact rubbish at the same time with an in-built crusher.
One bin will be located in the city's Bury Knowle Park to begin with but the council is keen to lease more in the future.
The council estimates the bins could save them up to £40,000 a year.
Up to 800 litres can be held in the bins, which is up to eight times the amount held in normal street bins.
An email is sent when the bins are 85% full and then again when 95% full.
The system will allow the city council's gardeners to cut down on unnecessary collection rounds and save money on fuel and labour.