Fuel project aims to improve Oxfordshire woodland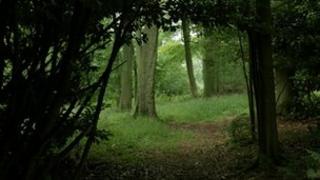 A project is under way aimed at encouraging better management of Oxfordshire's woodland.
Charity TOE2 (Trust for Oxfordshire's Environment) wants more people to use wood fuel so landowners will have the incentive to increase the supply.
The Community Wood Fuel Programme aims to educate businesses, builders and householders to adopt biofuel, such as logs and woodchips, to increase demand.
TOE2 says better management of woodland would also improve biodiversity.
Charity chairman Karen Woolley said there were already a number of schemes to help landowners manage their woodland but nothing focused on creating a market for the end product, leaving landowners with little incentive.
TOE2, which was set up 12 months ago with the help of the Oxfordshire Rural Community Council (ORCC), is partly funded by landfill tax from Grundon Waste Management.
Fuel poverty
It aims to improve biodiversity, access to green spaces and energy efficiency by supporting projects in the county.
Ms Woolley said: "There is a lot of fuel poverty in Oxfordshire because there are a lot of homes not on mains gas and people cannot afford to buy fuel oil. We want to get more people using wood as a heating source.
"Added to that, most of the woodland in Oxfordshire is not properly managed - the number of species have plummeted because the canopy is too thick and not enough light can get through to the woodland floor.
"We want to get all those woodlands into management and get the timber into the wood fuel chain."
The charity is in the process of appointing a manager to lead the wood fuel project for the coming year and decide on a course of action.
ORCC has already successfully set up a heating oil bulk-buying scheme to help rural households save money on heating bills.
The charities' vision is to eventually create a biomass trading centre site for wood to be seasoned and sold that could run alongside the oil bulk buying scheme.