Smart travel card proposed for Oxfordshire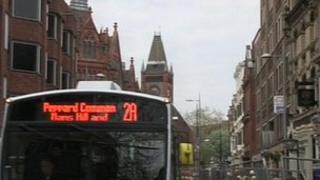 A travel card which can be used for bus fares and park-and-ride places in Oxfordshire is being proposed.
Similar to London's Oyster Card system, the integrated travel card is the idea of Ian Hudspeth, leader of the Conservative-run council.
The council said it was in talks with local bus companies about the idea for county-wide access.
A smartphone app for advance payments and bookings is also being considered, the authority said.
Council figures have shown Oxford has one of the highest levels of bus usage in the UK, with about 50% of all journeys in and around the city being made by bus.