Bicester sex assault burglar pleads guilty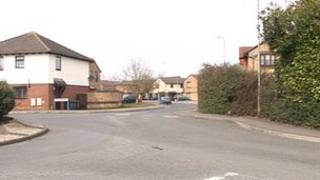 A man who broke into houses in Oxfordshire and attacked women inside has pleaded guilty to two counts of burglary and sexual assault.
Ashley Blossom, 26, of Lime Crescent, Bicester, burgled two houses in the town's Southwold estate in April.
Appearing at Oxford Crown Court, Blossom was told he would be sentenced on 5 August.
Earlier this month, Bethany Green, 21, of no fixed address, admitted receiving stolen goods from the burglaries.
She is due to be sentenced at the same court on 1 July.