Islip village gets high-speed broadband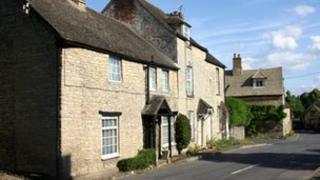 High-speed broadband has gone live in an Oxfordshire village after residents raised £11,000 to upgrade their local exchange.
Islip villagers raised the money to contribute towards the cost of laying a new fibre network after BT ruled the village out of its broadband roll-out.
The upgrade to the village of 250 homes and businesses would not be have been economically viable.
Users can now achieve download speeds of up to 30Mbps.
'Massive difference'
Alison Mitchell of Islip Parish Council said: "We spoke to BT about how we could bring fibre to the cabinet serving the village.
"They worked out what the extra cost would be, and we have raised the funds ourselves to make up the gap in the economics.
"The arrival of fibre broadband in the village will make a massive difference to many of our lives."
It comes as an official audit has found the government's rollout of "superfast" broadband to rural areas is about two years behind its original schedule.