Terminally-ill woman's savings stolen in Didcot burglary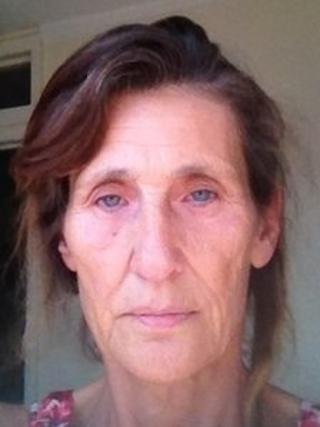 A terminally-ill great-grandmother has told of her distress after her savings were stolen during a burglary at her Oxfordshire home.
Lorraine Harling, 61, was in the back garden of her home in Wessex Road, Didcot, when the thief struck.
The burglar fled with about £2,000 cash in a large container on Friday afternoon.
She said: "It was everything I had. I haven't got anything now."
Ms Harling, who has terminal cancer, did not realise her money had been taken until the day after the theft.
She said: "I went to get £100 to give to a lady and the bottle wasn't there. I just broke down. I was trying to save everything I had."
"It just hurts. If I have to sell everything I own now, then I will. I don't know what I'll do.
"I don't want to go outside because I'm worried about people coming back in my house. I just want to know why?"
The large whey powder container stolen in the burglary held coins and bank notes that where folded into small squares.
PC Ross Duff from Didcot police station is appealing for witnesses to what he has described as a "despicable and heartless crime".
He added: "We will do all we can to catch the person or people responsible."