Chimney Meadows receives grant to combat flooding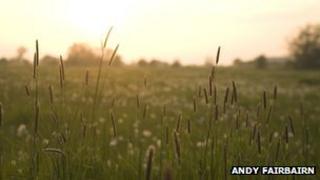 A nature reserve in west Oxfordshire is to receive a grant of about £200,000 to tackle flooding.
Chimney Meadows is receiving the award from Wren's Biodiversity Action Fund, which disperses money generated by landfill tax.
It is the Berks, Bucks & Oxon Wildlife Trust's largest nature reserve.
Neil Clennell, head of conservation and education for Oxfordshire, said the money would go towards installing ditches, fencing and pumps.
He said: "During the last 10 years we have learnt a great deal about managing floodplain meadows, and with the Wren grant we're now ready to take the next step in our wildflower meadow restoration project.
"We will be restoring traditional ditch systems to help manage the water on site, and expand our herd of Dexter cattle that help to maintain this rare and beautiful habitat."