Hardy's Far from the Madding Crowd looking for bearded men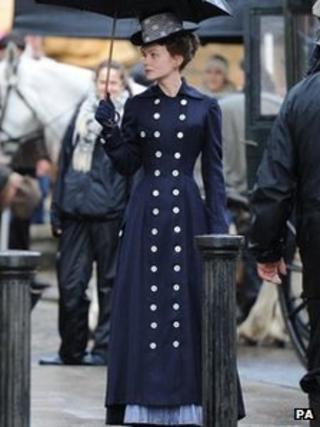 The makers of a new movie adaptation of a Thomas Hardy novel are looking for bearded extras to appear in scenes being shot in Oxfordshire.
Key moments in Far from the Madding Crowd, starring Carey Mulligan and Michael Sheen, are being shot near Bicester in November.
Guy Campbell, crowd 2nd assistant director, said he wanted to involve locals with "really good faces".
Young men with beards and women with a "natural appearance" are most wanted.
Mr Campbell added: "No modern hair styling or colouring... anyone who thinks they would be the last person to get involved are most probably the ones we really want, so please don't rule themselves out.
"We have had a large number of wonderful faces appearing already.
"We have met some wonderful characters, and found some very talented people to really bring authenticity to our production."
Anyone with silver service skills, or male choir members, have also been asked to get in touch.
Costume fittings are taking place in Oxford next week.
In August, hundreds of people auditioned in Dorset for open casting, where extras included bearded men who could shear sheep and portray farm workers from the 1840s.
Filming has since taken place in Sherborne and Mapperton.
Far From the Madding Crowd is being directed by Thomas Vinterberg and a cinema release is planned for spring 2014.