Oxford London Road repairs 'put on hold'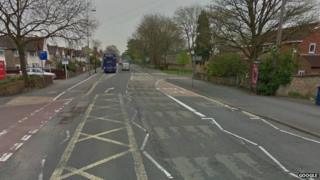 Repairs to a main route into Oxford will not take place until the summer, the county council has said.
London Road, Headington, has been a priority, according to the authority, which accepts it is in poor condition.
But the authority said plans for a bus lane, funded by the government, meant the repairs to the A420 were on hold so the two schemes did not clash.
The resurfacing and bus lane between Green Road roundabout and Wharton Road is expected to cost more than £1.3m.
Highways councillor David Nimmo Smith said: "The county council has agreed for some time that the condition of the road is poor, and we have been filling in potholes as we find them for some time.
"The best long-term solution has always been for us to co-ordinate the bus lane works with the resurfacing so that money is not spent on resurfacing which then needs to be dug up."