Oxford 'out-of-control fatberg' threatens homes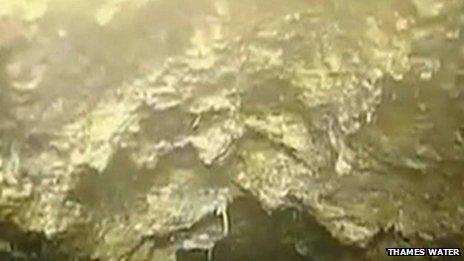 A "fatberg" clogging up a sewerage pipe in the centre of Oxford is threatening to cause waste to back up and come out into people's homes.
The mass of fat and wet-wipes has built up and hardened, causing the sewer under Hollybush Row to collapse.
Anthony Crawford from Thames Water said: "Wet-wipes cling to the fat, fat clings to the wipes and pretty soon your fatberg is out of control."
The firm said the road would be closed for two weeks from 7 April.
Mr Crawford said: "We're really sorry to anyone inconvenienced by our work.
"However, it is vital we clear this blockage before people suffer the misery of sewer flooding."
Last year, Thames Water removed a 15-tonne "bus-sized lump" of food fat mixed with wet-wipes from underneath Kingston-upon-Thames.
Related Internet Links
The BBC is not responsible for the content of external sites.