Freddie Perry: Inquest rules road death was 'accidental'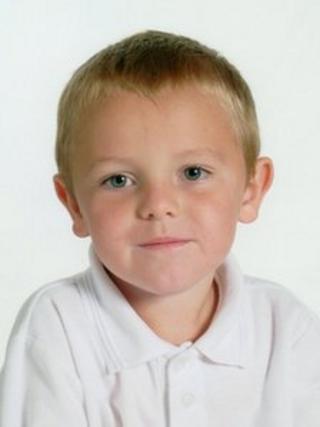 The death of a 10-year-old boy who was hit by a car as he crossed the road outside his house was accidental, an inquest has heard.
Freddie Perry was knocked down by a car in Oxford Crescent, Didcot, Oxfordshire, in September last year.
Coroner Darren Salter recorded a verdict of accidental death at the inquest at Oxfordshire Coroner's Court.
Since the youngster's death, his parents have campaigned for a lower speed limit and parking restrictions.
Lea and Judith Perry want to reduce the speed limit from 30mph to 20mph in the residential street and add speed bumps.
Last month, Mr Perry told the BBC: "We want to make it safer for now and for the future, to have a safe place to cross and a safe area for the kids to play.
"And then hopefully no one will go through what we are going through at the moment because, believe us, it is hell."
He added: "We want to keep his name going and make things safer for everybody."
No action was taken by police against the driver of the car.