Oxford Union president Benjamin Sullivan arrested in rape inquiry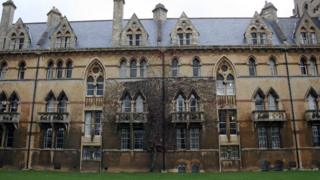 The president of the Oxford Union has been arrested on suspicion of rape, the BBC understands.
Benjamin Sullivan, a 21-year-old history and politics student at Christ Church college, Oxford, was arrested on Wednesday and later released on bail.
Thames Valley Police confirmed a man was arrested on Wednesday in the city on suspicion of rape and attempted rape.
A spokesman for Oxford University declined to comment.
Mr Sullivan was elected head of the debating society in December.