Oxford event tackles child exploitation after Bullfinch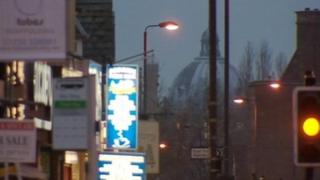 Social work professionals have gathered at Oxford's Kassam Stadium for an event aimed at preventing and tackling child exploitation.
More than 300 people were expected at the conference, organised in the wake of Operation Bullfinch.
A year ago, seven men were convicted of raping and trafficking six girls, aged between 11 and 15.
A further 50 to 60 young women have since been identified as potential victims of the paedophile ring.
'Attitudes must change'
The event, where delegates will hear speakers and attend workshops, aims to change the attitudes of people dealing with child exploitation.
It also aims to improving online safety, parental and pupil engagement, victim support and identifying early warning signs.
Jim Leivers, director for children, education and families at Oxfordshire County Council, said: "People working with children at risk of sexual exploitation in the UK must change their attitudes and practice as we have in Oxfordshire.
"We made many changes long before the Operation Bullfinch trial opened and concluded, and we continue to focus very closely on this issue with a determination to combat child sexual exploitation.
"If the event leads to the pace of change in dealing with these issues around the country quickening then it will have achieved a great deal."
The other speakers are national Chief Social Worker Isabelle Trowler, Oxford West MP Nicola Blackwood and Sheila Taylor MBE, chief executive of the national working group on child sexual exploitation.