'Kidnap' mother Eileen Clark loses extradition fight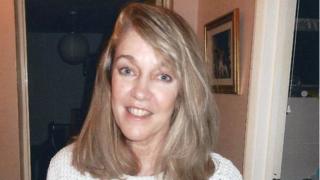 A mother-of-three has failed in a renewed bid to block her extradition from the UK to the US on charges of kidnapping her own children.
Eileen Clark, an American citizen living in West Way, Oxford, fled with her children from an unhappy marriage over a decade ago.
Lawyers for the 54-year-old fought extradition on the grounds that it would breach her human rights.
The children were removed from New Mexico in 1995 and from the US in 1998.
The Home Secretary decided to maintain the original extradition order, following a reassessment, in August last year.
But the case returned to court following fresh human rights submissions and a new diagnosis that Mrs Clark was suffering from post traumatic stress disorder (PTSD) related to a history of domestic violence and abuse in the 1990s.
'Dubious' claim
Lord Justice Treacy and Mr Justice Nicol, sitting at the High Court in London, rejected the latest challenge.
The court was "dubious" about the PTSD claim Lord Justice Treacy said, and added there was a failure to establish "a cogent case".
The judge said the removal of children without parental consent was "a serious matter" and recognised as such by both domestic and foreign courts.
"The need for international co-operation is particularly strong," the judge said.
"In this case the impact of the admitted removal of the three children from the USA in 1998 continued over a number of years until each of them entered adulthood."
The judge declared there was no arguable case that the decision to extradite was a disproportionate breach of Mrs Clark's right to family life under Article 8 of the European Convention on Human Rights.
Human rights group Liberty said the case showed how "inhuman, unbalanced and unjust" the asylum laws had become.
Liberty lawyer Emma Norton, who represented Mrs Clark, said: "How can it be in the public interest to force this vulnerable, frightened woman to face her abuser in a court on the other side of the world from her home, friends and family?
"How long can we watch families suffer the cost of grinding down basic human rights protections?"
'Custodial interference'
Mrs Clark was arrested at her Oxfordshire home in July 2010 following a US government request for her return.
Her first husband, John Clark, started legal proceedings against her after she left the marital home, at first going to live with friends in California.
In June 1995, state prosecutors charged her with "custodial interference".
The marriage was dissolved in February 1997 with both parents retaining legal custody.
Her former husband, who never saw the children while they were growing up, continued to pursue his case against her through the US courts, leading to her eventually being indicted by a grand jury for "international parental kidnapping" after fleeing to the UK.