Sonning Common shaken baby death man's appeal delayed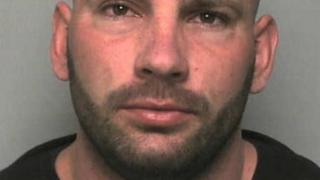 A man fighting to overturn his conviction for shaking a baby boy to death will have served his sentence before his appeal reaches court.
Colin Scholey, 29, was jailed in 2011 after being found guilty of the manslaughter of four-month-old Thomas Preece in Sonning Common, Oxfordshire.
He died in hospital after sustaining severe head injuries in 2009.
Scholey will be freed on licence before his appeal reaches court after a legal delay, the Court of Appeal has heard.
Thomas sustained fatal injuries while being looked after at a house in Sonning Common, between Reading and Henley-on-Thames, in June 2009.
'New research'
Master Egan, registrar of the Criminal Appeal Court, said the appeal could not be heard before August, by which time Scholey will have served his time.
The London court heard it revolves around medical evidence which was not available at the time of his trial.
It follows new research which could seriously impact on the way "shaken baby" cases are analysed, the court was told
Three experts, including two doctors, have been enlisted to provide reports and could also give evidence in the appeal.
Scholey, of Blounts Court Road, Sonning Common, has always denied doing anything wrong.
The former Marine was jailed for six years in July 2011, but will only serve half of his sentence in prison before being released on licence.