Jayden Parkinson jury discharged over Jake Blakeley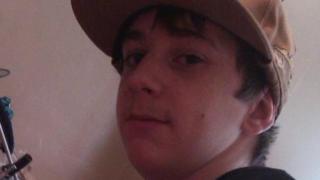 A jury has been discharged after failing to reach a verdict over the brother of the man found guilty of murdering Jayden Parkinson.
Jake Blakeley was accused of preventing the lawful burial of Jayden, who was killed by Ben Blakeley last December.
The 17-year-old, of Venners Water, Didcot, denied the charge, but admitted perverting the course of justice, which he will be sentenced for on 22 August.
Ben Blakeley, 22, from Reading, was found guilty of murder on Thursday.
Trial judge Patrick Eccles QC dismissed the jury of six women and six men at Oxford Crown Court after they failed to reach a verdict on Jake Blakely's case after 21 hours and 49 minutes of deliberations.
The Crown Prosecution Service now has seven days to decide whether to bring a retrial against him.
During the trial, the jury heard how Jake Blakeley had helped his brother dig two graves for the body of 17-year-old Jayden.
He said he did not see what was being buried, but was told by his brother the first, in a field, was for weapons and the second, at a graveyard in Didcot, was for the bodies of a cat and dog.
On 14 July, Judge Eccles lifted an order which had banned media from naming the teenager.
Ben Blakeley will be sentenced for murdering Jayden Parkinson at Oxford Crown Court this afternoon.