Mother talks about life without Gareth Koch, who has been missing for ten years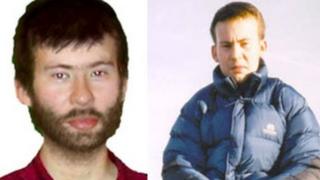 The mother of a man who has been missing for ten years says she cannot accept that he is dead.
Gareth Koch from Wantage in Oxfordshire was 24 when he failed to return from trekking in Nepal in March 2004.
Speaking ten years after his disappearance Jill Koch said: "Although I would say to myself Gareth probably is dead, I can't accept it totally."
Mr Koch was last seen walking in the Sagarmatha National Park in Nepal after separating from his companion.
Mrs Koch said: "Through the years I suppose the word I would describe how I felt inside is yearning. I have yearned for my boy home."
Mr Koch was seen on the morning of 8 March 2004 leaving Chukung, heading back to Kathmandu.
His passport, luggage and camera have never been found.
Speaking about how the family has coped over the years, Mrs Koch said: "We didn't keep his room, because you have to move on.
"You can't maintain that level of sadness and grief because you have to get up in the morning, you have to get washed, you have to go to work and the main thing you have to remember is that you have another child."
She said that money the family had made from selling some of Mr Koch's possessions had been given to his brother Adam to buy rings for his upcoming wedding.
She said: "It is a gift from his brother."
The family has also contributed to a Foreign Office guide to missing people and helped release a Trekker Intention Book which is left in lodges in Nepal enabling travellers to sign in and out.