Plan for 54 homes in Hook Norton rejected by council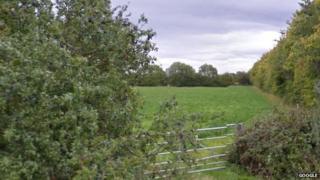 A proposal for 54 new homes in an Oxfordshire village has been refused.
Gladman Developments Ltd wanted to build the homes on agricultural land east of Sibford Road, between Hook Norton Primary School and Redland Farm.
The plans were rejected by Cherwell District Council's planning committee following almost 100 letters of objection.
The BBC has contacted Gladman Developments for a comment but so far no one has been available.
The letters of objection raised concerns about the environment and possible traffic congestion.
Cherwell District Council's lead member for planning, Michael Gibbard, said: "The applicant failed to demonstrate that the development would not be adversely affected by the activities associated with the Intensive Dairy Unit at Redland Farm immediately to the north.
"This would have resulted in an unacceptable living environment for the occupiers of the new homes."