Banbury cash machine arsonist jailed for two years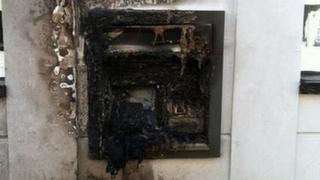 A homeless man who set fire to three cash machines in an Oxfordshire town has been sentenced to two years in jail.
Colin Aries started fires at three machines in Banbury's High Street in June and then also set fire to Freemasons Hall in the town.
The 49-year-old had previously admitted four counts of arson and one count of threatening to damage property.
Aries was sentenced at Oxford Crown Court on Tuesday.