Worker's legs 'crushed' at Mini car plant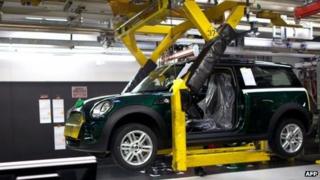 A man has suffered serious injuries to his legs after an accident at the Mini car plant in Oxford.
A 54-year-old man was "crushed by a container" on Tuesday afternoon, at the plant in Cowley, a South Central Ambulance Service spokesman said.
He was then airlifted to the John Radcliffe hospital.
In a statement the company said: "An internal investigation is under way and the Health and Safety Executive has been informed."