Connor Tremble memorial cash to to go to Oxford brain bank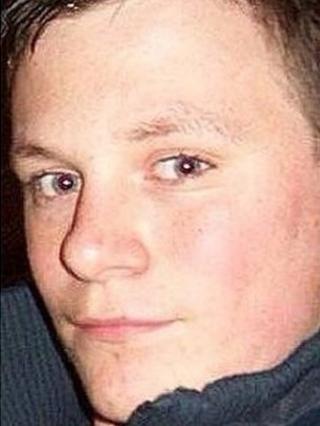 A centre which stores brains for research in to autism is to benefit from funds raised in memory of a teenager murdered by a love rival.
Connor Tremble, who was autistic, was stabbed 15 times in Oxford in February.
Will Blencowe, 21, was jailed for life in August after a jury found him guilty of murder.
Some of the 17-year-old's friends are raising money to pay for two memorial benches, with the rest going to Oxford-based UK Brain Bank for Autism.
Mr Tremble's friend Lucy-Anne Cage, 18, described him as "a kind, caring boy".
She said the memorial benches, one in Oxford and the other in Banbury, were expected to cost about £3,000 - about the amount the group has so far raised.
"We will continue to raise money in memory of Connor and once the benches are paid for, all the rest of the cash will go to UK Brain Bank," she said.
Steven Chance, from UK Brain Bank for Autism - which is part of the University of Oxford, said the cash would be used to help preserve and store brains - from people with and without autism - which are donated to the centre.
Blencowe, of Oxford Road, Banbury, was the ex-boyfriend of Mr Tremble's girlfriend, Aimee Harrison.
On 13 February, he took a taxi to Mr Tremble's home in Faircares Road, Oxford, before repeatedly stabbing him after learning he was seeing Ms Harrison.
Mr Tremble died two days later in hospital.