Call for law change after Slade House patient Connor Sparrowhawk's death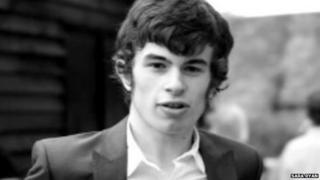 The family of a man who died while in care is campaigning for a new law to be debated in Parliament.
LB's law, which is named after 18-year-old Connor Sparrowhawk - whose nickname was Laughing Boy, would allow disabled people to live at home rather than having to move into a care unit.
Mr Sparrowhawk, who had learning difficulties, drowned in a bath while at Slade House, Oxford, last year.
His family says it could have made a difference to what happened to him.
His stepfather Richard Huggins said: "It would have forced a decision about where was the best place for him to be and what his was future likely to be, rather than being put into a place where to all intents and purposes everything was stuck and stagnant."
'Failed significantly'
Mr Sparrowhawk, who also had epilepsy, was found unconscious in the bath on 4 July and died the same day in hospital.
An independent report later found that Southern Health NHS Foundation Trust had "failed significantly" in his care and treatment.
Philippa Bragman, director of the charity Change, which campaigns for equal rights for people with learning disabilities, supports the proposed law.
She said: "We want to shut down these assessment and treatment centres and institutions and support a process legally where people with learning disabilities have the right to stay in their own communities with the support that they need."
A draft bill has been prepared and the Home Office said it was considering the proposal.