Ex-Oxford Union president Ben Sullivan rape case reviewed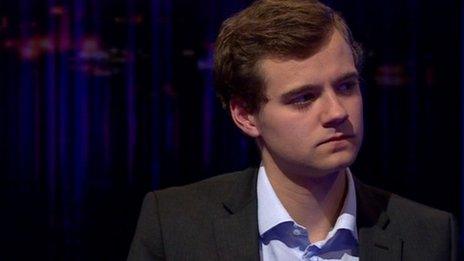 The decision to drop a rape case against a former president of the Oxford Union is to be reviewed, after the alleged victim appealed.
The Crown Prosecution Service (CPS) said a request had been made through the Victims' Right to Review scheme in the case against Ben Sullivan.
No further action was taken after Mr Sullivan was arrested in May on suspicion of rape and attempted rape.
He is a history and politics student at Christ Church College, Oxford.
A CPS spokeswoman said: "The VRR scheme gives victims the right to request a review of a CPS decision not to prosecute or to terminate criminal proceedings."
Mr Sullivan had previously appealed for anonymity for people arrested on suspicion of rape.
He was elected head of the Oxford Union, a debating society, in December 2013 and served during the Trinity term of 2014, which runs from mid-April to the end of June.
Update 1 June 2017: The CPS subsequently upheld the decision not to prosecute in this case.
Related Internet Links
The BBC is not responsible for the content of external sites.