Derelict Banbury train depot set for new use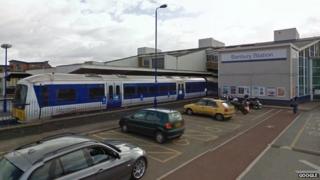 A former train depot in Oxfordshire that has been derelict for 50 years is set to be brought back into use.
Cherwell District Council's planning committee approved an application by Network Rail and Chiltern Railways for a light maintenance depot for train vehicles near Banbury Station.
The site was selected from 20 proposed nationwide locations.
It will be used for maintenance work by Chiltern Railways and will include an administration building and fuel tank.
The site north of the River Cherwell was the location of a locomotive depot from 1908 until it was decommissioned in 1966.
Four sidings will be built to house up to 18 trains overnight with an additional siding for track engineering vehicles.