Oxford 81-year-old faces five-year slavery charge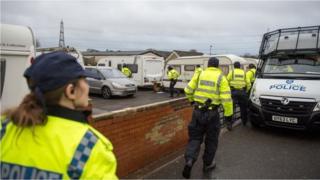 An 81-year-old man has been charged with holding a person in slavery over a five-year period.
Christopher Joyce, and Mary Joyce, 59, are charged with committing the offence between April 2010 and February this year.
The pair, both of Red Bridge Hollow, Old Abingdon Road, Oxford, were given conditional bail and will appear at Oxford Crown Court on 17 April.
They have also been charged with conspiracy to defraud.