Oxford's £6.7m Frideswide Square 'damaged by buses'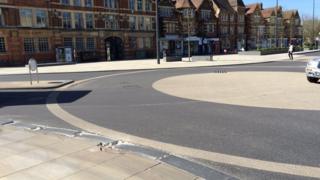 A new £6.7m junction has already been damaged because it is too narrow for coaches, a bus company has said.
Work to turn an old traffic light system in Frideswide Square, Oxford, into a series of three roundabouts was completed in December.
Oxford Bus Company said the turn from Hythe Bridge Street is "impossible" for coaches without striking the kerb.
The county council said the damage was caused by vehicles being diverted by work to redevelop the Westgate centre.
In a statement Oxford Bus Company said: "We have instructed our drivers to take extreme caution when making the turn."
'Shared space'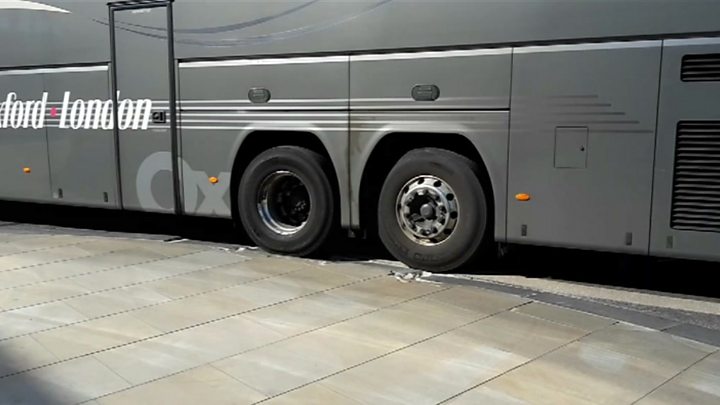 It added it was awaiting the results of a health and safety audit of the new square commissioned by Oxfordshire County Council.
A spokesman for the authority said repair work would be carried out during the summer.
He added: "The work will be paid for from the scheme's contingency budget, but we do not have a cost yet.
"In the meantime we ask that drivers follow the highway code and use the road rather than the footway."
The design of the square is based on "shared space", which largely removes segregation between pedestrians and vehicles.
Shop owners criticised the length of time it took to make changes to the junction.