Third arrest in Oxford cyclist murder probe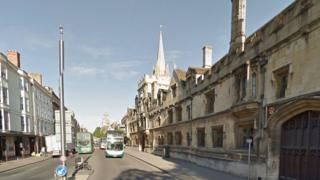 An 18-year-old man is the third person to be arrested on suspicion of murdering a cyclist.
Thames Valley Police said Eamonn Anderson, 56, was kicked off his bike on 25 October by six people in High Street, Oxford.
Mr Anderson was taken to John Radcliffe Hospital but died of his injuries three weeks later.
Two other people, a 17-year-old boy and an 18-year-old man, have also been arrested.
Police described the attack as an "isolated incident".