Oxford explosion leads to building collapse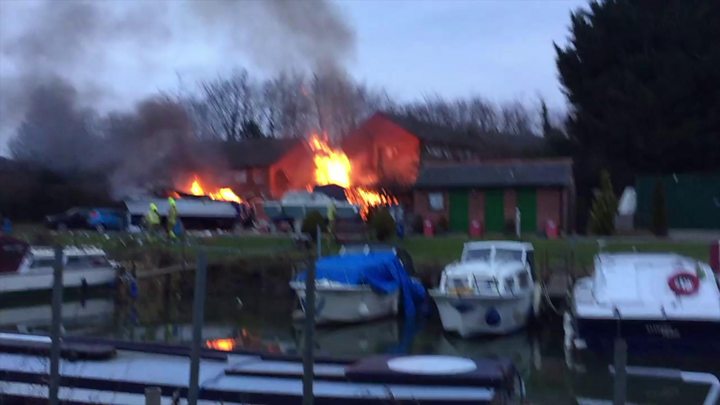 Several people have "sustained injuries" in an explosion west of Oxford city centre.
Up to 40 firefighters attended the scene at 16:45 GMT. The burning building later collapsed.
The cause of the explosion, which happened in the Osney Lane and Gibbs Crescent area close to a three-storey block of flats, is unknown.
Oxfordshire County Council said a "small number of people" remained unaccounted for.
An eyewitness said: "I was in my house and there was a big impact on our door. Everyone on Osney Island came out at the same time confused."
Thames Valley Police added a small number of people sustained injuries and are currently being treated by emergency services.
Mill Street was closed and the injured were being treated on the scene by emergency services.
Officers on the scene have been assisting to evacuate residents of nearby properties.
Another eyewitness told BBC Radio Oxford there was a "small explosion" and then five minutes later "there was a bigger explosion".
An onlooker said the explosion was caused by gas canisters.