Spanish Civil War memorial stone approved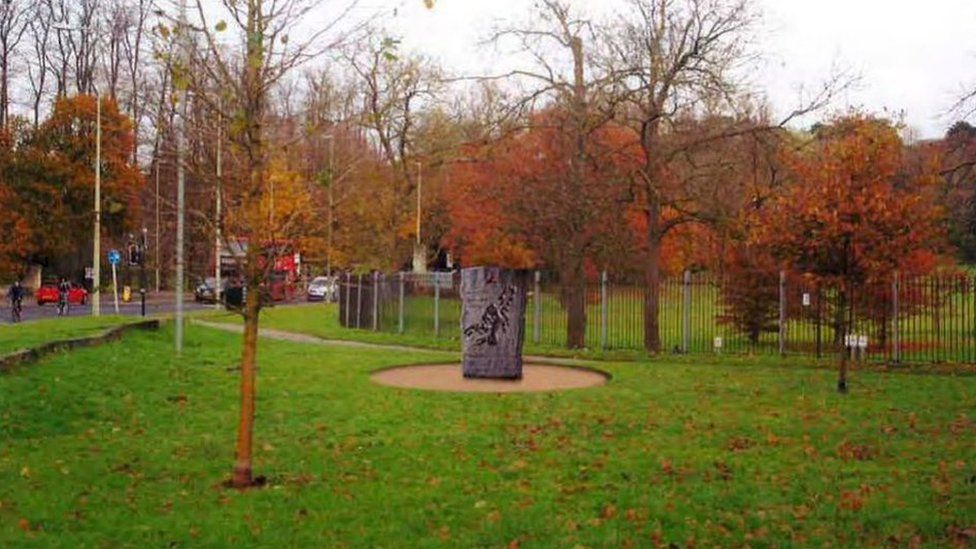 A memorial stone commemorating men who died in the Spanish Civil War is to be erected in Oxford.
The 1.8m (5.9ft) high 1m (3.2 ft) wide memorial will depict a clenched fist crushing a scorpion alongside the names of six men who travelled from Oxford to Spain to fight in the conflict.
It will stand at the junction of Headington Road and Morrell Avenue near South Park.
It was approved by the city council's west area planners on Tuesday.
A previous application in 2014 for a stone in Bonn Square was turned down by planning officers for being "visually intrusive and overly-dominant".
St Giles was also deemed an inappropriate site when a second application was submitted.
The authority received a "large number" of representations both in favour and against the memorial, but it concluded it was "appropriate in size, materials, form and location".
According to National Archives files, thousands of people from Britain and Ireland went to fight in the war in the 1930s.
Objections noted by the council said it was:
A "very ugly image [and] aggressive towards the memory of the victims of conflict"
Not honouring "both sides... in a spirit of reconciliation and forgiveness"
In an area that was a "magnet for antisocial behaviour, and benches would make the situation much worse"
Those in favour said it was:
Evoking a "proud Oxford role in a tragic conflict"
An enhancement to "what has been a windswept and barren space of land for far too long"
A "good use of visible and much-used public space to commemorate events"
Related Internet Links
The BBC is not responsible for the content of external sites.