NHS consultation on £200m Oxfordshire cuts closes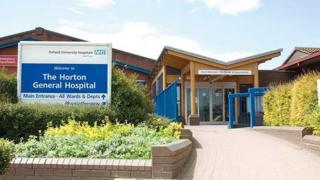 A public consultation on the transformation of Oxfordshire healthcare services to plug a £200m funding gap by 2020-21 has ended.
Proposals include the controversial relocation of some consultant-led services from Banbury's Horton General Hospital to Oxford, 28 miles away.
Banbury MP Victoria Prentis said the consultation was "fatally flawed".
Oxfordshire Clinical Commissioning Group (OCCG) said the public responded "in their thousands."
'Very strong feelings'
The first phase of the consultation, which ended on Sunday night, included proposals to move stroke services and some critical care patients from Banbury to the John Radcliffe Hospital in Oxford.
OCCG - which commissions and finances health services across Oxfordshire - said that the Horton General would benefit from investment in other areas if those proposals went ahead.
Chief executive David Smith said: "Some of these proposals have generated very strong feelings, particularly in the Banbury area.
"But both phases of this consultation must be about making sure healthcare services across the whole county are the best they can be within the financial boundaries we have been set."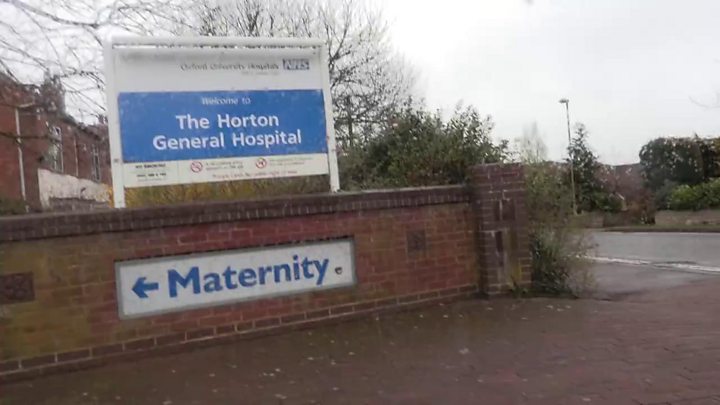 The Keep the Horton General campaign group had already expressed anger at the temporary downgrading of consultant-led maternity unit.
Due to a lack of consultants, some pregnant women have to drive to Oxford in order to access services.
Commenting on the end of the first phase of the consultation, Ms Prentis said: "True consultation involves offering options on which the consultees can comment having seen the evidence they need to make informed choices.
"This is not the case here."
The consultation sparked a legal challenge from Cherwell District Council, which has requested the "confusing and flawed" consultation should be scrutinised under judicial review.
OCCG said work on the second phase of the consultation - which will look at accident and emergency, children's services and community hospitals - has already begun.
On Tuesday, a survey company employed by OCCG said they would not return to Banbury after claims of intimidation from supporters of the Horton.
Qa Research accused protesters of being confrontational, but Keep the Horton General denied any use of "heavy-handed tactics".