Council elections 2017: Oxfordshire polls open in local elections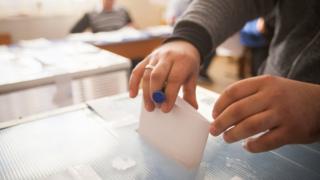 Voting is under way in polling stations across Oxfordshire in the local council elections.
All seats are up for grabs at Oxfordshire County Council, which is currently ruled by 31 Conservatives supported by two Independents.
Labour currently has 15 seats, the Liberal Democrats hold 11 and the Green Party has two. There are also two other non-aligned Independents.
Polling stations are open until 22:00 BST with results due on Friday.