New project will put personal WW1 accounts online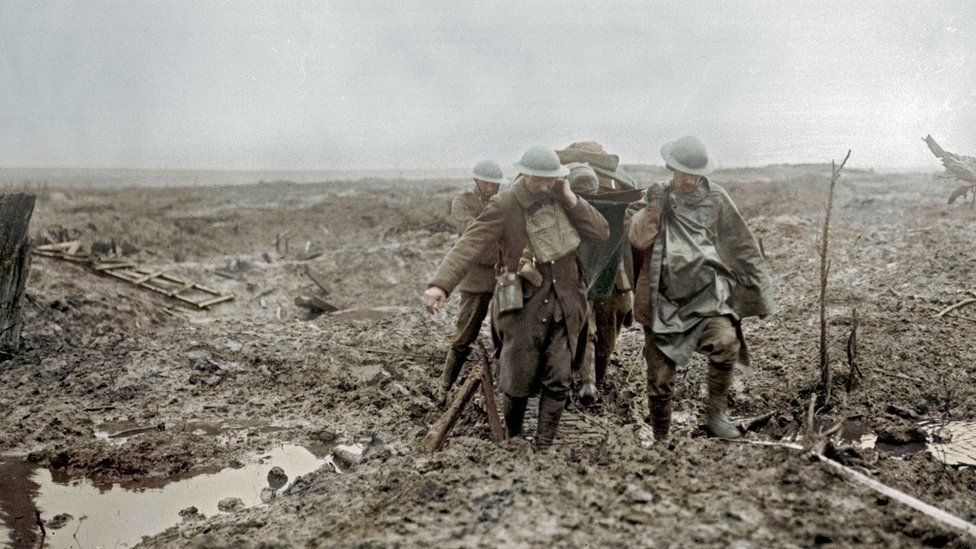 A nationwide campaign to place personal accounts of World War One online has been launched by Oxford University.
It plans to publish every item on a free database in time for the centenary of Armistice Day in 2018.
The campaign, called Lest We Forget, will build on The Great War Archive which saw the university collect over 6,500 items in 2008.
Project lead Dr Stuart Lee said protecting memories was critical to honouring the sacrifices made in WW1.
Oxford University is trying to raise £80,000 to train about 70 "digital champions" in archival recording skills.
Local schools, care homes and community groups will be invited to take part in collection days for the public to share memorabilia and personal accounts.
In a video produced to support the project, Dr Lee said: "We want to make sure those boxes of memories and memorabilia, passed down through the generations, are not thrown away.
"Every day the stories and memories of that generation are being lost."
Adrian Gregory, associate professor of modern history at Oxford University, said the Oxford digital projects on WW1 had been significant for "the academic community" and a "work of genuinely global importance".
Related Internet Links
The BBC is not responsible for the content of external sites.