Oxford City Council to set up online lottery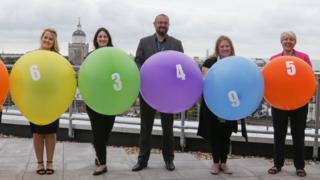 A new lottery is to be introduced in Oxford.
Oxford City Council backed the plans on Tuesday and said the lottery, which will probably be run online, would help fund voluntary and charity groups.
It will cost £1 to play, with 58p from each ticket going to good causes. The council hopes to start the lottery by early 2018.
Councillor Susan Brown said it would raise "at least" £60,000 a year for the groups.
Of the £1 ticket, 20p would go to the prize fund, 18p to the organisers of the lottery and 4p to VAT.
Ms Brown, board member for customer and corporate services, said: "Although the council gives more than £1.4m a year to voluntary and community groups, we can't meet demand for grants."
Players will be able to choose which cause their ticket supports, the council said.
A report, prepared by the council's officers, did suggest it could be seen to be encouraging gambling by establishing the lottery.
But it said the Gambling Commission considered lotteries to be "very low risk" due to the lack of "instant gratification".
Aylesbury Vale District Council was the first local authority to launch a lottery in November 2015, and its example has been followed by councils in Portsmouth and Melton.