Police force will offer veterans help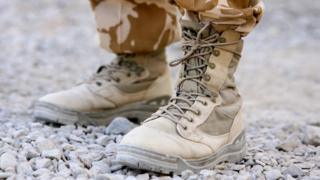 A new service aimed at reducing the number of crimes committed by veterans has been launched by Thames Valley Police.
It will see anyone with armed forces links who comes into contact with officers through welfare or criminal incidents given access to support.
A government report in 2014 estimated 3-7% of prisoners in England and Wales had military backgrounds.
Thames Valley will be working alongside military charity SSAFA.
A police spokesperson said other forces will also adopt the service in future.
Both Nottingham Police and Kent Police have piloted similar projects but Thames Valley said its scheme will have the first "established referral mechanism".
Julie McCarthy from SSAFA said she hoped the project would help with the rehabilitation of veterans and lower re-offending rates.
PC Anthony Colton, from Thames Valley Police, said the project was about providing "better support" for the armed forces community.