Oxford to ban old taxis from city to improve air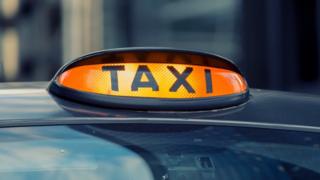 Oxford is preparing to exclude old taxis from the city as it develops plans for a wider ban on polluting vehicles.
The city's council intends to bar black cabs which are more than 18 years old from working in the city from 2018.
It has also announced it will install 19 electric charging points for taxis.
It comes as Oxfordshire County Council and Oxford City Council develop plans which could see polluting vehicles banned from the city centre in 2020.
Nitrogen dioxide levels in Oxford are above the legal level in some parts of the city centre, according to the authority's pollution data.
Councillor John Tanner described the problem as a "major public health emergency."
He said the authority was working on plans to introduce a zero emission zone in 2020 which will restrict access for emitting vehicles.
Oxford City Council said the 19 electric charging points for taxis in the city would be in place by 2019 to help hackney cabs prepare for the introduction of a zero emission zone.
It hopes the new charging points, and licensing rules, will halve nitrogen dioxide emissions from the city's 107 hackney carriages by 2020.